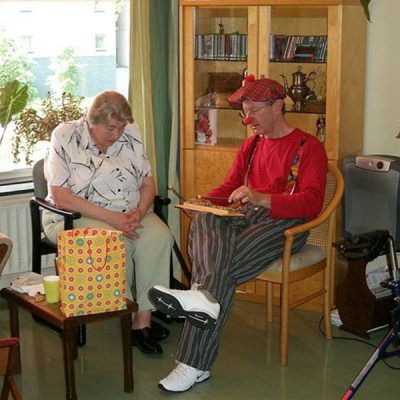 Professional positions held (1971 – 2010)
Professional Nursing Education in psychiatry and general nursing
Teacher and Field Trainer in psychiatry nursing education
Project Manager of nursing organisational innovations in a nursing home.
Department Manager in Home Care
Self employed Consultant in Palliative End-of-Life Care
Coordinator of Volunteers in In-home Hospice Care
Counselor for Bereavement Groups
Volunteer in In-home Hospice Care
Trainer of Hospice Volunteers
Hospice Board Member
Coordinator in Support Station for Caregivers of People with Dementia
Coordinator and Moderator in Alzheimer Café
Professional Education:
1. Nursing in General Care and Psychiatric Care
2. Teachers Education in Nursing
3. Academy for Management and Education in Health Care
4. Management Training for Volunteers in End-of-life Homecare
5. Counsellor Training in Bereavement Care, And End-of life Care
6. Training in Counselling of Caregivers
7. Training in Counselling of dementia processes.
8. Professional Communication Clown Training for People with Dementia